Beautiful and unassuming, this is the ultimate open-ended toy.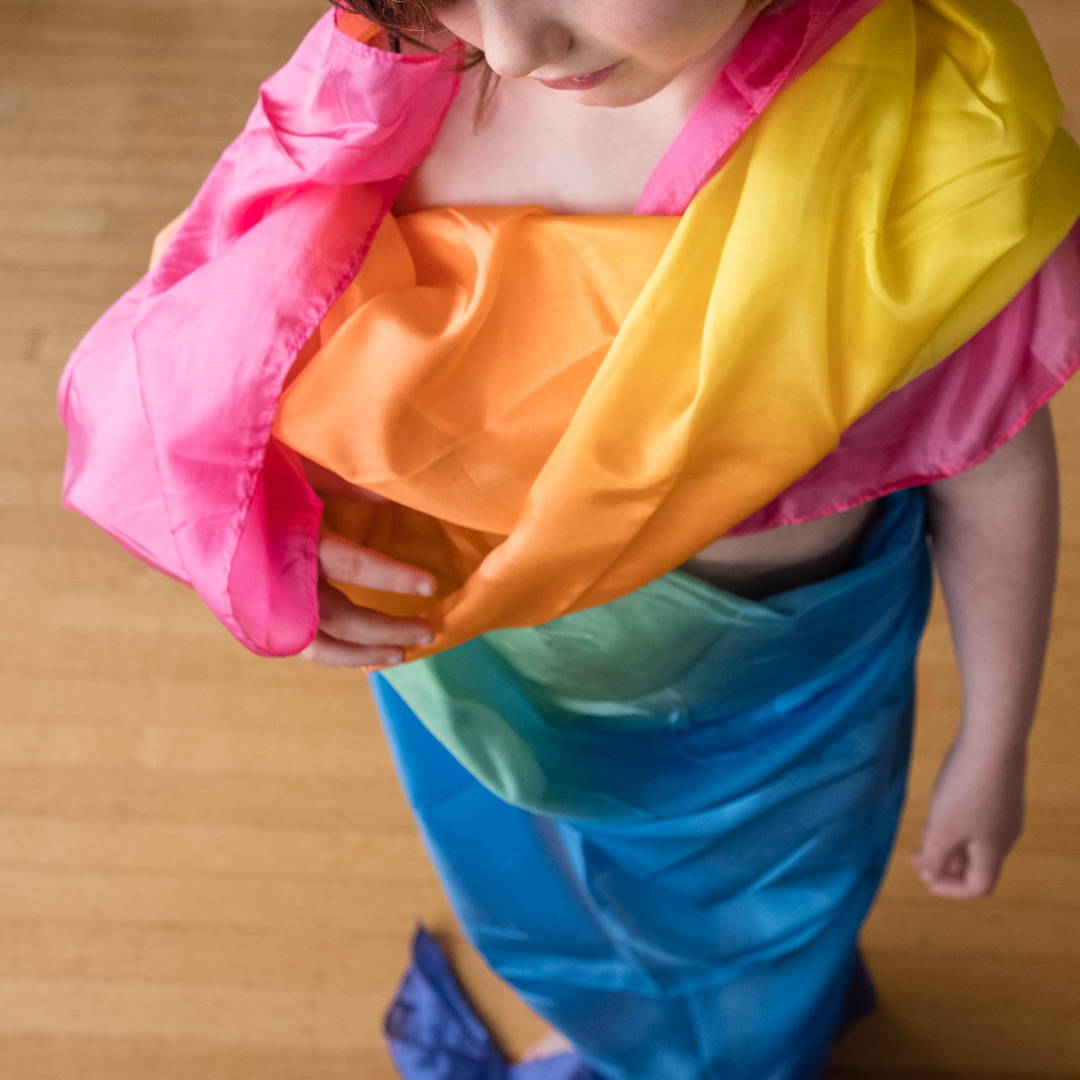 Sarah's Silks is one of those companies that just feels awesome to support. A family owned business specializing in Waldorf inspired toys, Sarah's Silks puts open ended and child centred play at the heart of everything they create.
Their dress up collection is the stuff of dreams too! Dreamy and silky wings, skirts, capes, crowns, garlands and more are waiting to liven up your dress up trunk. They are just so darn pretty, and they seem like the richly vibrant playthings of prince and princesses from another time.
We absolutely love the colours and the simple beauty of their dress ups. Kids dress ups are normally made with fabrics that just don't feel that great, with design that just doesn't look that great. Sarah's Silks blows them out of the water, in our opinion!
Here are a few more reasons we love Sarah's Silks:
they empower women (including many mamas!) to work from their homes both in China and in the US

they partner exclusively with factories that treat their employees with respect and have always committed to fair labour practices.

they've been creating open ended, truly imaginative play silks for over 25 years

they believe strongly in sustainability, both in terms of the earth's natural resources and in terms of social responsibility.

read more about their efforts on their website here